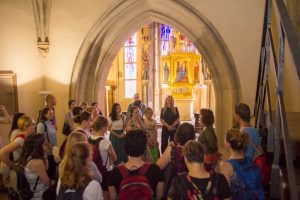 The Summer School of Slavonic Studies offers courses of the Czech language with a rich accompanying programme in the centre of Prague. The 4-week programme is intended for anyone from beginners to very advanced students.
In 2022, the Summer School takes place from 22 July to 19 August.
For more information, open "LŠSS onsite" in the menu above or click here.